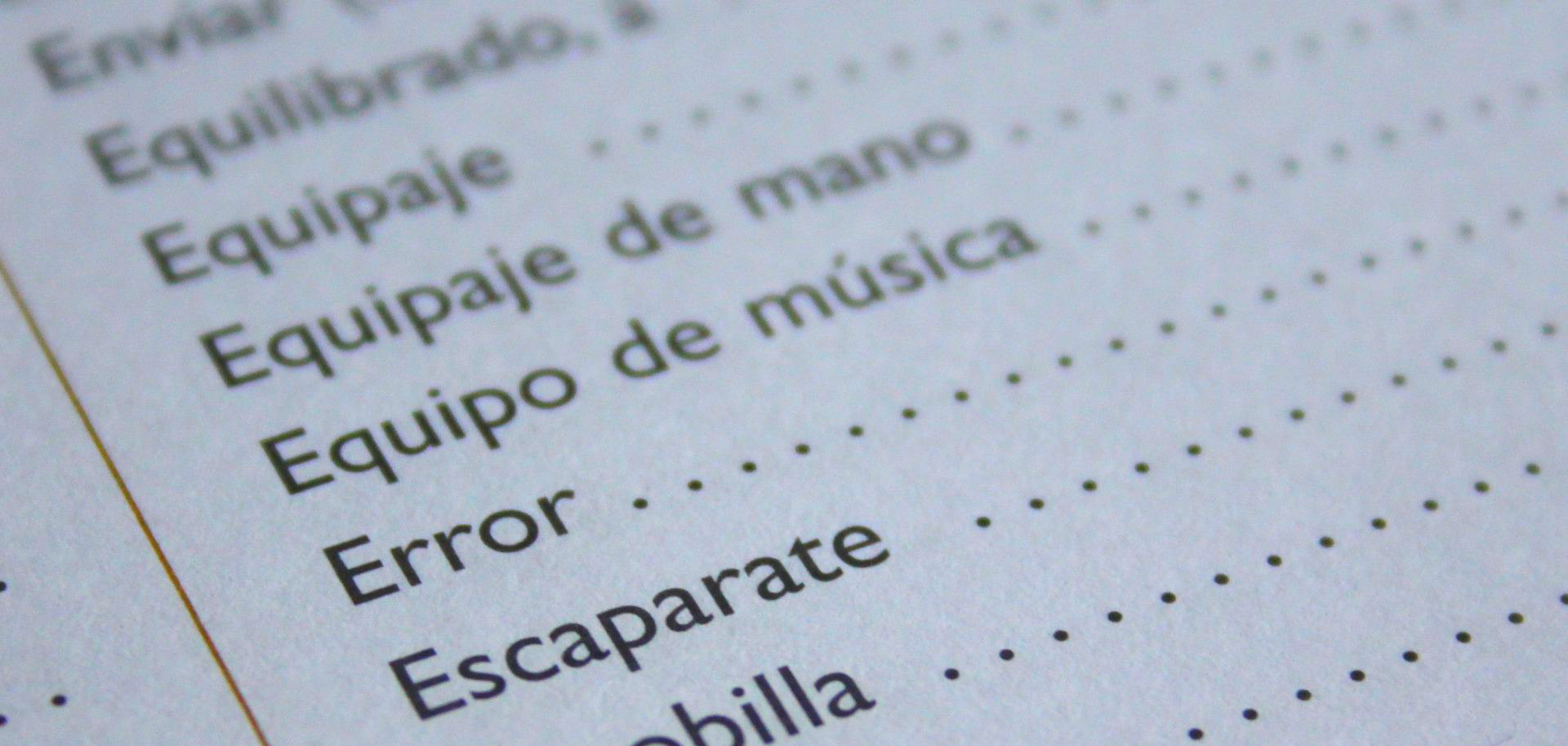 Spanish is the second most widely spoken language worldwide and the fastest growing language in California. Knowing Spanish not only improves your ability to communicate and increases your job prospects; it can bring new appreciation of Latin American and Hispanic culture and history, along with greater awareness of your native language.
Did You Know?
Bilingual job postings jumped 30% from 2020 to 2021
4 in 5 English learners in California public schools speak Spanish.
Spanish is expected to be the first language of 50% of the U.S. population within 50 years
Contact Us
Program Coordinator, Professor, Spanish
Nicole Carrier
---
Professor, Spanish
Diego Fernández
Program Highlights
The purpose of the Spanish program at NVC is for students to study Spanish as a first or second language to communicate successfully with the Spanish-speaking world and understand and appreciate Hispanic and Latin American cultures. Coursework emphasizes language acquisition in listening, speaking, reading, and writing. Graduates obtaining an AA or AA-T are prepared to major in Spanish at a four-year institution, focusing on literature, linguistics, or culture and civilization. Students may have the opportunity to participate in a summer Study Abroad program to a Spanish speaking country through Napa Valley College International Education.
conversation classes
One main goal of NVC's Spanish program is to help members of our own community gain functional fluency to use Spanish in their jobs and within the community. We want educators and other community members to be aware of these opportunities, open to all. These are in addition to regular online and in-person Spanish classes, of all levels.
Spanish conversation class Jan 29- May 23: Hybrid class meeting Thursdays 4-5:20pm at NVC
Summer week-long intensive conversation class: June 17-18 & 20-21, 10am-1pm at NVC
These conversation courses will focus on learning common phrases and vocabulary used in daily communication, to get you speaking right away. They are open to all, but will be built with educators and other professionals in mind. We will practice common and useful speaking situations in class and you will have the opportunity to connect with ESL students to practice. No textbook required.
Study abroad in Spain (open to everyone, all levels of Spanish, ages 16 and up)
June 27-July 20th 2024
Live with a host family in the heart of medieval Spain and study Spanish from 9-1 each morning at one of the oldest universities in the world.
Use your afternoons and evenings to participate in culture, have meals with your host family, explore the town and live the Spanish nightlife.
Participate in excursions to Madrid, including the royal palace and Prado art museum. Explore the Segovia castle and aqueduct, and more!
Occupations
In California, knowledge of Spanish is essential or useful in many occupations, from law enforcement to customer service to agriculture to education. More broadly, a degree in a foreign language can prepare students for various career opportunities including, but not limited to, consulting, teaching, editing, international affairs, travel or communications, government affairs and public relations.
Interpreters and translators
Teachers
Diplomatic or foreign NGO workers
Globalization consultants
Social workers
Explore more:

CareerOneStop – BLS.gov guide to local wage averages & job growth
After NVC
With three NVC degree tracks to choose from, students are encouraged to meet with a full-time member of the Spanish Department to determine the appropriate emphasis for their goals. Every UC and CSU campus offers an undergraduate Spanish major, so work with NVC Counseling and the Transfer Center to focus your options.