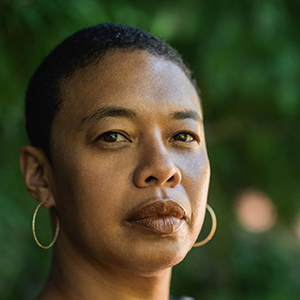 Janet Stickmon
(She/Her/Hers)
Professor of Ethnic Studies and Humanities
Ethnic Studies & Humanities
707-256-7511
Performing Arts Center, Room 141F
Degrees
B.S. Civil Engineering
M.A. Religion and Society
M.A. Ethnic Studies
Bio
Janet Stickmon is a professor, author, and educator trainer who has been teaching for over 20 years. Stickmon is a professor of Humanities and Ethnic Studies and has been teaching at Napa Valley College since 2006. Stickmon is the author of Crushing Soft Rubies—A Memoir, Midnight Peaches, Two O'clock Patience—A Collection of Essays, Poems, and Short Stories on Womanhood and the Spirit, and To Black Parents Visiting Earth: Raising Black Children in the 21st Century. Stickmon's essays are featured in The Huffington Post, Mutha Magazine, Read to Write Stories, Positively Filipino, and Red and Yellow, Black and Brown: Decentering Whiteness in Mixed Race Studies. She also has 25 years experience practicing meditation and integrating meditative practices throughout all her courses.
Honors and awards
2013 Global FWN100, Innovator and Thought Leader Award (Filipina Women's Network 100 Most Influential Filipina Women in the World)
Additional information
2017-2022 Program Coordinator of Humanities, Ethnic Studies, and Philosophy
2018-2022 Program Coordinator of the Cultural Center
2020 Part of team of trainers/facilitators for the Instructional Design Institute Culturally Responsive Pedagogy workshop series.