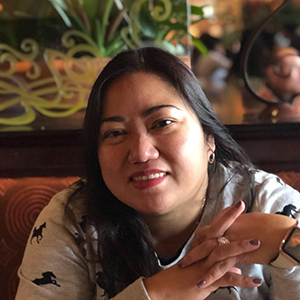 Famela Recinto
(She/Her/Hers)
Administrative Assistant
Enterprise and Auxiliary Services
Degrees
Bachelor of Science, Electronics and Computer Engineering
Bio
I've been with the college since 2017 starting as a temporary employee, then got a full-time position last 2018. I love working at the college, especially assisting students with their fundraising, events, and other programs.
I love to travel! Can't wait for the world to fully open so I can explore.
Additional roles at NVC
Administrative support for District Auxiliary Services Foundation, and Viticulture and Winery Technology Foundation.
Badges
Safe Space, NVC Leadership Academy
More info
Have over 20 years of extensive experience and knowledge in government and office management.