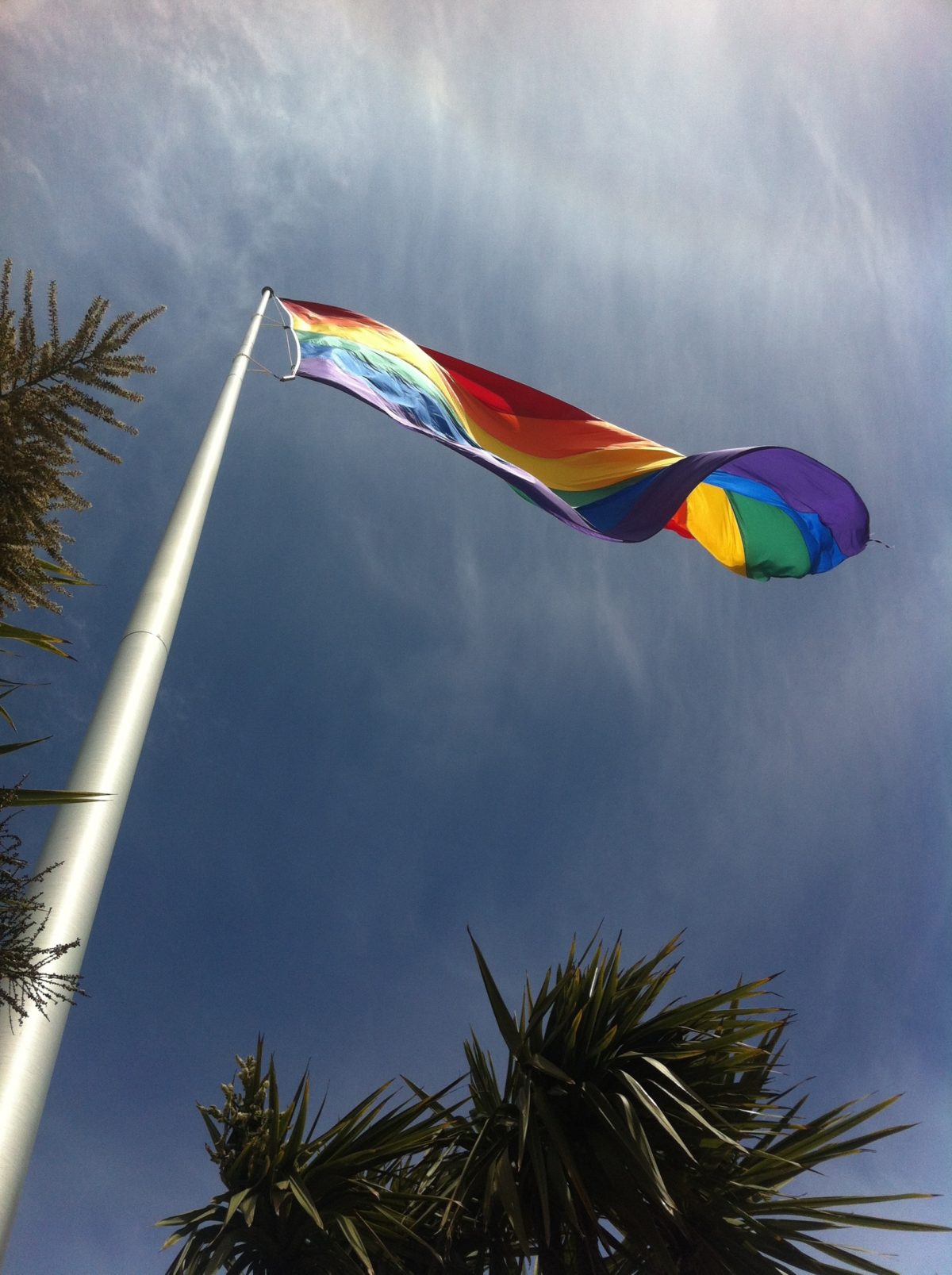 An ImMersive, Engaging, Exciting
Learning Experience
The Napa Valley College Pride Learning Community promotes student success in college and life through an immersive communal experience in academics and college life. Students learn together with faculty and staff in an immersive, engaging, and exciting environment. Joining a learning community is one of the best ways to get the most out of your college experience.
You can be part of the Pride Learning Community by registering for an LGBT studies class AND/OR by joining the Pride Student Club. All LGBTQ+ identified and straight allies are welcome!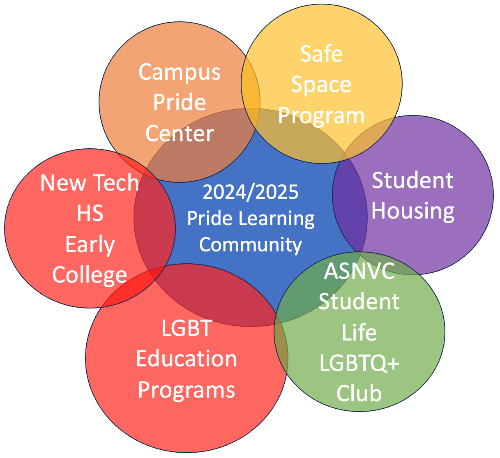 Taking LGBT Education courses satisfies graduation requirements and prepares you for transfer and for any one of a number of careers requiring engagement with the public.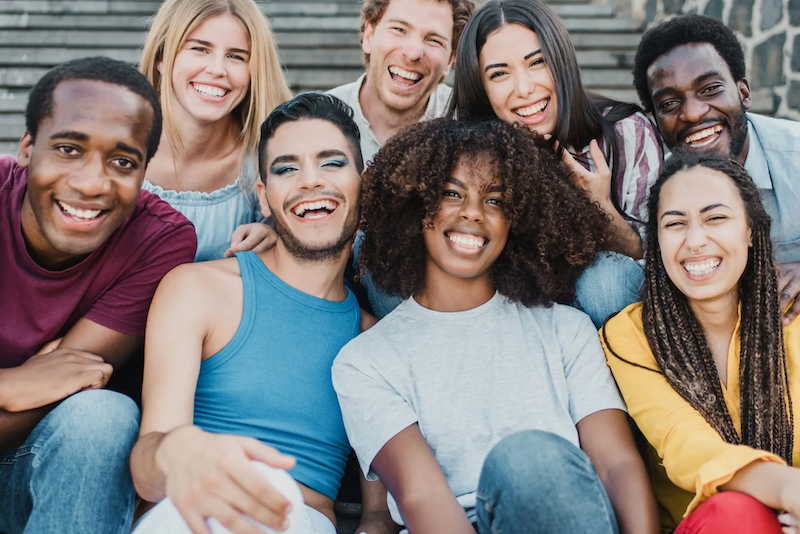 Careers this learning community can prepare you for include:
Business
Hospitality and Tourism
Health Occupations
Criminal Justice and Social Work
Teaching and Education
Any Career That Includes Working With People
Being part of this learning community will offer you special field trips, activities, and experiences beyond a regular college class. You will meet new people and make new friends!
If you are looking for an exciting way to earn valuable college credit while having what can be a life-changing experience, a learning community is for you!
How Is A Learning Community Different From Just Taking Classes?
As a student in a learning community, you will get much more than just the content of a class. You will have access to activities, special events, field trips, and other opportunities to experience with your community. It's an ideal space to make new friends and to learn with others.
As a member of this learning community, you will also have direct access to a team of college staff including faculty, librarians, academic counselors, student heath center professionals, housing staff and more.
What Kind Of Student Should Participate In This Learning Community?
The Pride Learning Community is open to all LGBTQ+ students and allies interested in the LGBTQ+ community. If you are a student looking for more of a college experience than just coming and going to class, this is the program for you. Learning communities can offer you many more opportunities to learn, experience, and have fun while in college.
Does It Cost More To Be Part Of This Learning Community?
No. Classes that are part of the Pride Learning Community cost the same as any other credit class. Napa Valley College is investing in your success and is funding the extra-curricular activities associated with the Learning Community. All you need to do is participate!
Did you know?
Napa Valley College is one of only three community colleges in California with an LGBT Education two-year degree?
Our LGBT Education Program offers three different certificate programs:
LGBT Education For Educators certificate - 9 units
LGBT Education for Health Care Professionals certificate - 9 units
LGBT Studies Certificate - 21 units
All three are impressive additions to your college transcript.
Learning communities are proven to increase student success in achieving academic goals. Whether you are interested in taking just a couple of classes or wanting to earn a certificate or degree, a learning community is an exciting immersive way to learn and succeed!
How Do I Sign-Up For The Pride Learning Community?
The Pride Learning Community is open to all students currently enrolled at Napa Valley College. You need only take an LGBT Studies class and/or join the Pride Student Club. Clubs typically gather new members at the start of every semester during club rush week. A great way to get started is by joining the campus Pride Center. This is a virtual space hosted in Canvas. Ready to get started? If you are a current student, just scan this QR code and get immediate access to the Pride Center.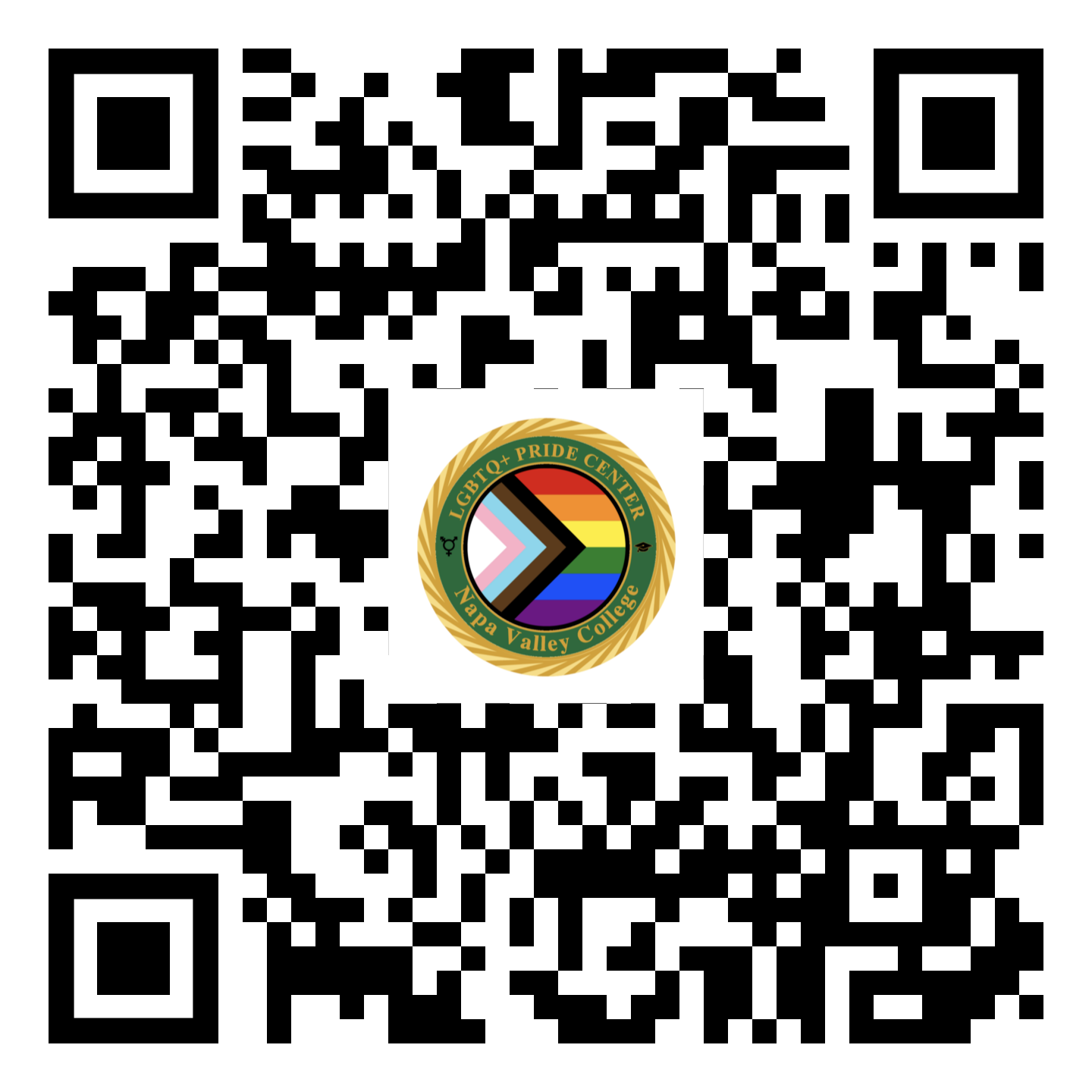 Or Click Here To Access The Pride Center
Our Team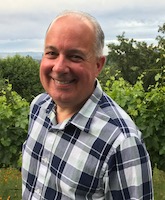 Greg Miraglia has been teaching college classes since 1986. He leads the LGBT Education program at Napa Valley College and is an LGBTQ+ advocate. He is passionate about education and teaching. Greg created the LGBT education program at Napa Valley College in 2012. . He is the vice-president of the board of directors for the Matthew Shepard Foundation also hosts an LGBTQ+ radio program on PBS station KRCB radio. He lives with his husband in Santa Rosa and loves the culinary arts and travel.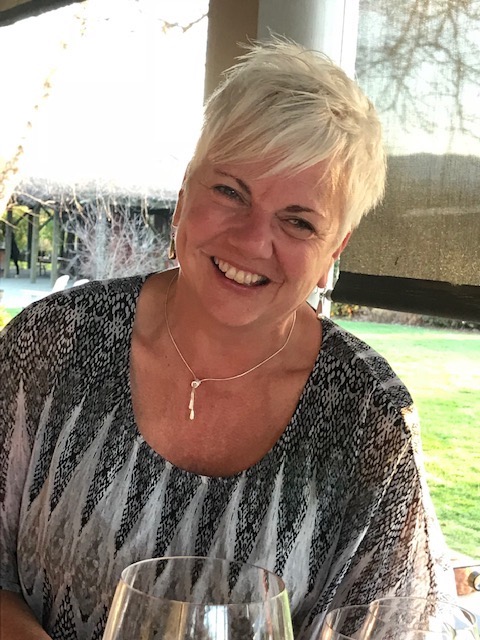 Faye Smyle has been teaching at Napa Valley College for 23 years, and is the program coordinator for Child & Family Studies and Education. Overall this is her 33rd year of teaching at the community college level. While in Connecticut she also taught infant, toddler, preschooler and kindergarten children. Teaching is truly a part of her soul. In addition to her love of teaching, Faye enjoys gardening, traveling, eating wonderful food, watching movies and being with her friends and family.