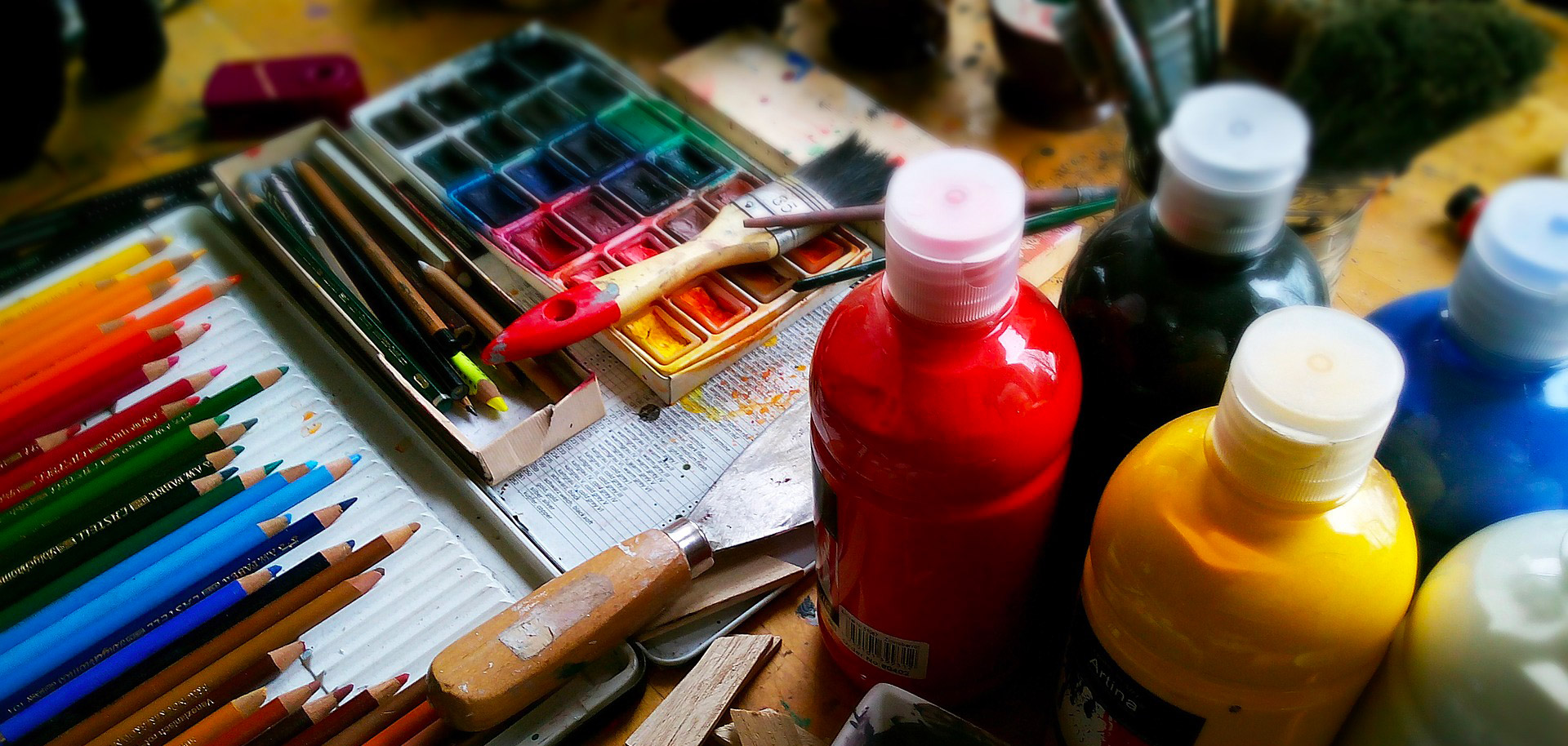 From paintings to ceramics to graphics on a screen, works that we experience primarily by seeing belong to the visual arts. Learning traditional and digital artmaking techniques and history is not only a means of personal enrichment, but also a pathway to potentially rewarding careers in the arts and far beyond.
Did You Know?
There are more than 20 art galleries and four museums in Napa County, including NVC's own Art Gallery exhibition space. More than 60 sculptures, murals and other installations adorn outdoor public spaces countywide.
The average starting salary with for graduates with visual arts bachelors' degrees is $57,000.
Demand for fine artists in California is set to grow 15% through 2028.
Contact Us
Professor, Digital Art and Graphic Design
Department Coordinator, Visual Arts
May Jong
---
Professor, Art History
Amanda Badgett
---
Professor, Studio Arts-Ceramics
Rhue Bruggeman
Program Highlights
The NVC Department of Visual Arts offers a comprehensive range of courses for both transfer/degree and lifelong learning students. Our studio art, art history and digital art courses teach students to develop practical and conceptual skills while honing their ability to think critically, creatively, and independently, all while preparing for a career or for transfer to a college, university, or art school.
The Department of Visual Arts offers several degrees focused on art and design. The AA in Studio Arts provides a comprehensive lower division foundation in the visual arts for students preparing for transfer to baccalaureate programs not aligned with the AA-T in Studio Arts or who are interested in participating in the local cultural community as studio artists, potters, gallery assistants, and other arts-related employment through community or private arts organizations. The AA-T degree Studio Arts degree provides a comprehensive foundation in the studio arts in preparation for transfer to baccalaureate art program in the California State University system with elective course selections supporting the intended concentration within the arts major. Concentrations include painting and drawing, ceramics, photography, printmaking, and sculpture, among others.
Occupations
While some Studio Arts graduates go on to create and sell their own work for a living, others pursue further studies in preparation for careers as architects, graphic designers, art therapists, teachers, or filmmakers. Jobs in museums and galleries as curators, administrators, and docents all benefit from a foundation in art studies and studio experience.
Painters, sculptors, illustrators, ceramicists
Docents and museum educators
Designers
Art therapists
Art teachers
Explore more:
After NVC
Students from NVC routinely transfer to Bachelor of Art and Bachelor of Fine Arts programs in painting, drawing, photography, sculpture, ceramics, and other art concentrations at Sonoma State University, UC Davis, Sacramento State University, Cal State East Bay, San Jose State, San Francisco State, California College of the Arts, Chico State University, and many other public and private schools in California. NVC has established agreement with many of these schools to provide a seamless transition to their transfer institution; students must work with a counselor and faculty advisor to ensure appropriate elective course selections for their intended area of emphasis. NVC Counseling and the Transfer Center can provide further guidance to facilitate transfer success.