Show us your transfer pride!
If you are transferring in Fall 23 or plan to transfer in Spring 24, please complete the transfer stories FORM and share your exciting news with the NVC Community.
After completing the form, please email a photo of yourself to mhinchcliff@napavalley.edu or stop by one of our selfie stations (Transfer Center or Athletics Office) to snap your photo!

You may wear clothing from your transfer school, hold up a sign with the name of your transfer school or hold a pendant from your transfer school in the photo.
You just might see your story in our Newsletteror below!
SHARE YOUR STORY TODAY


TRANSFERRING CLASS OF

2023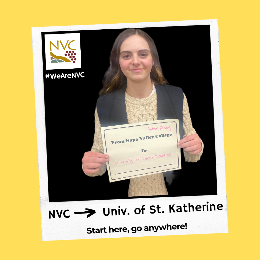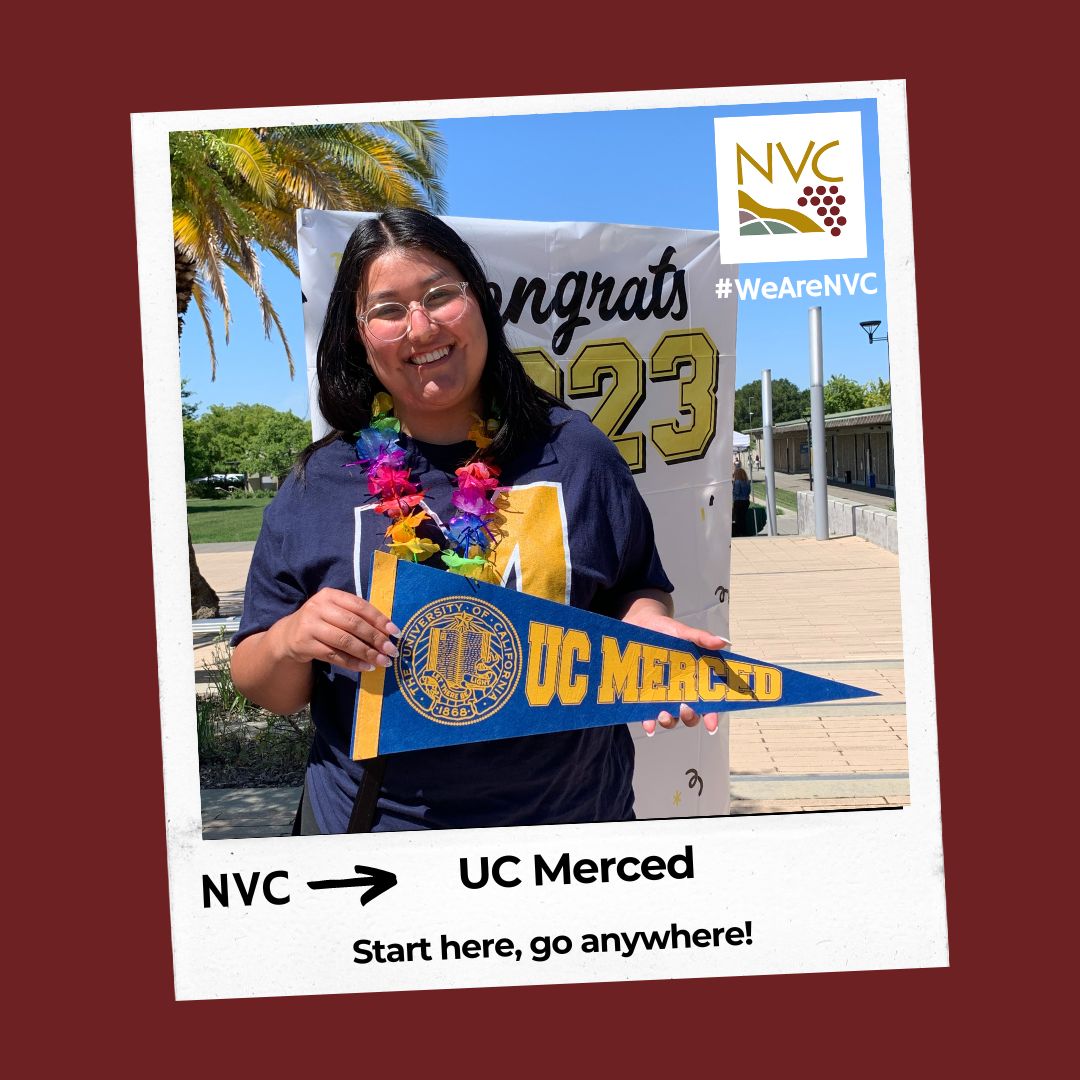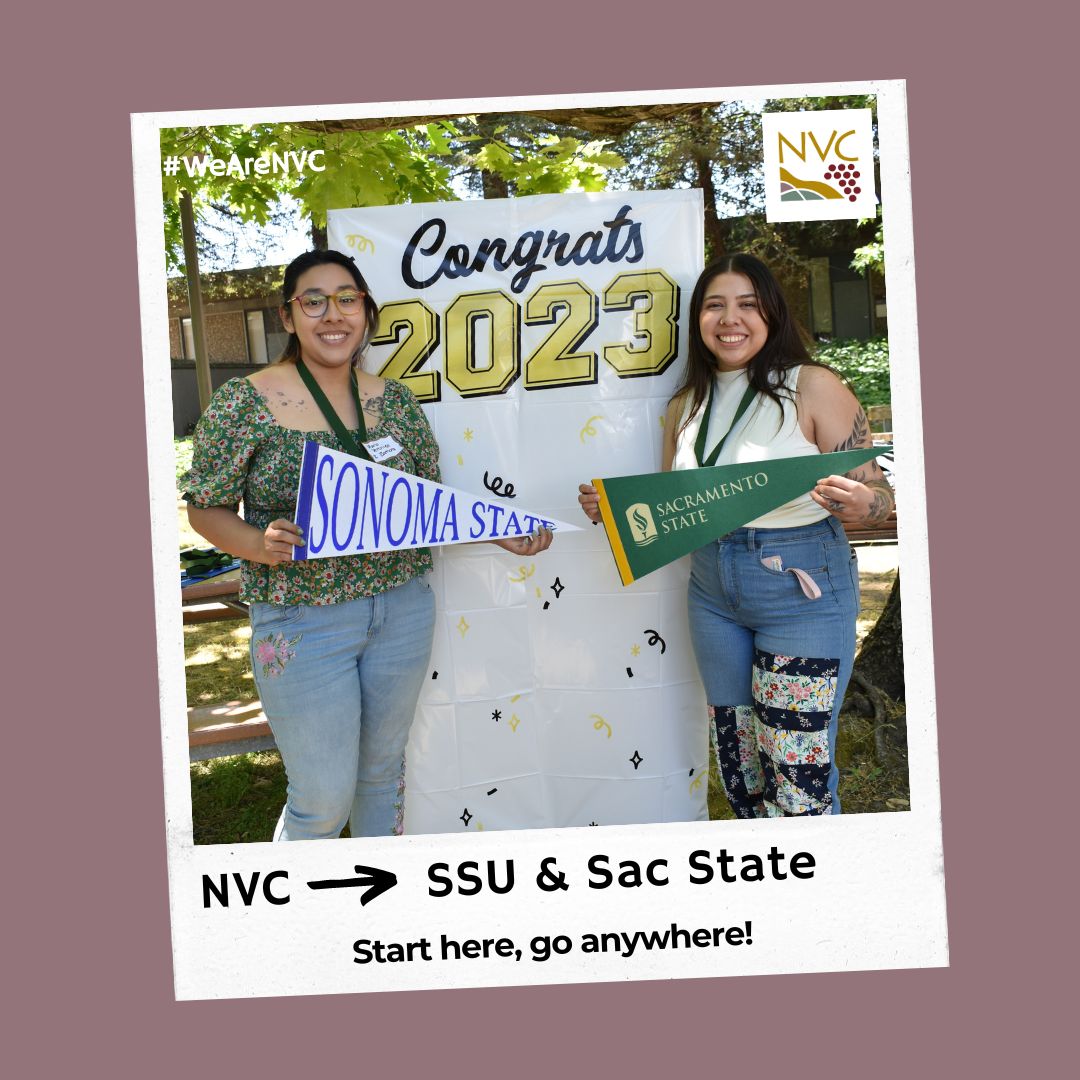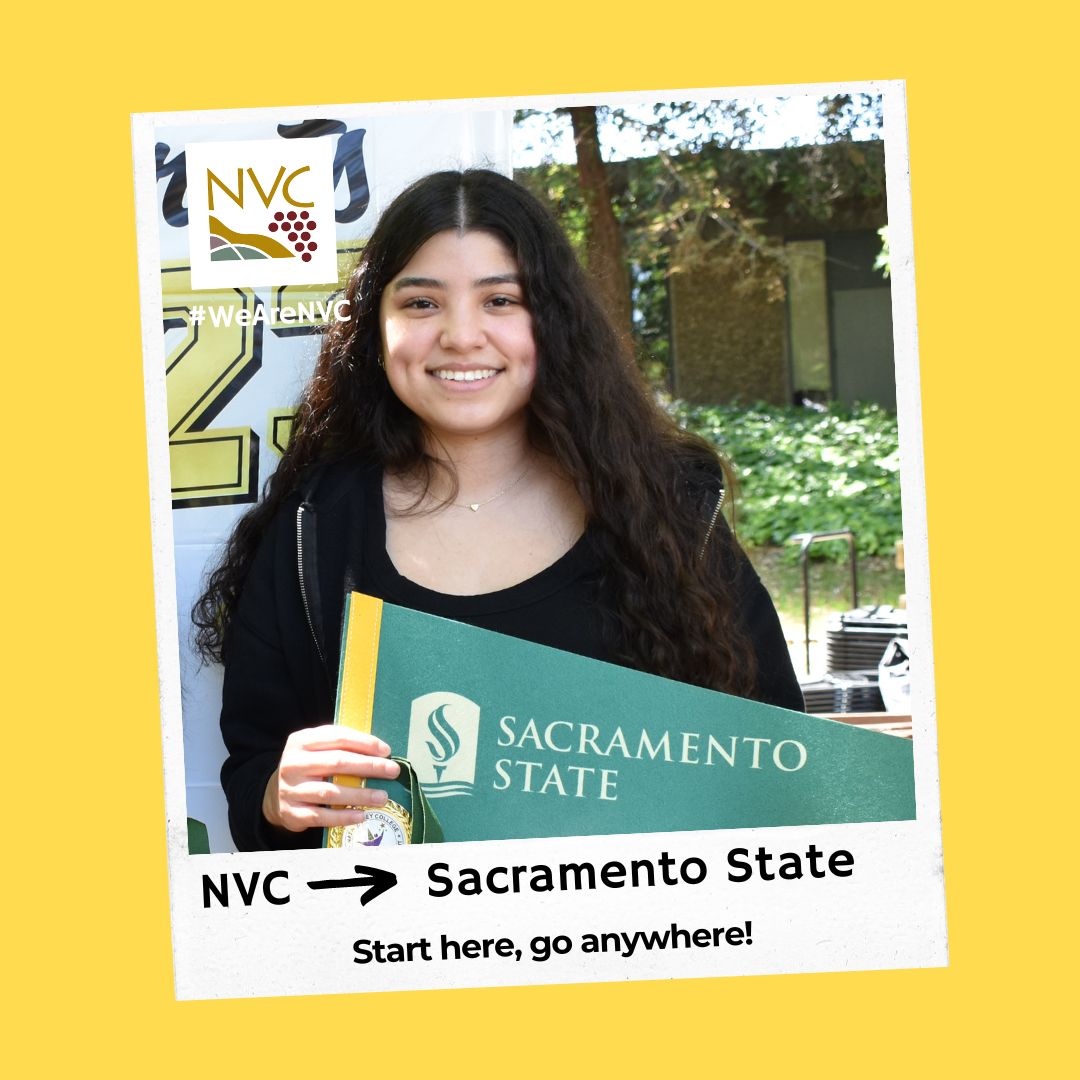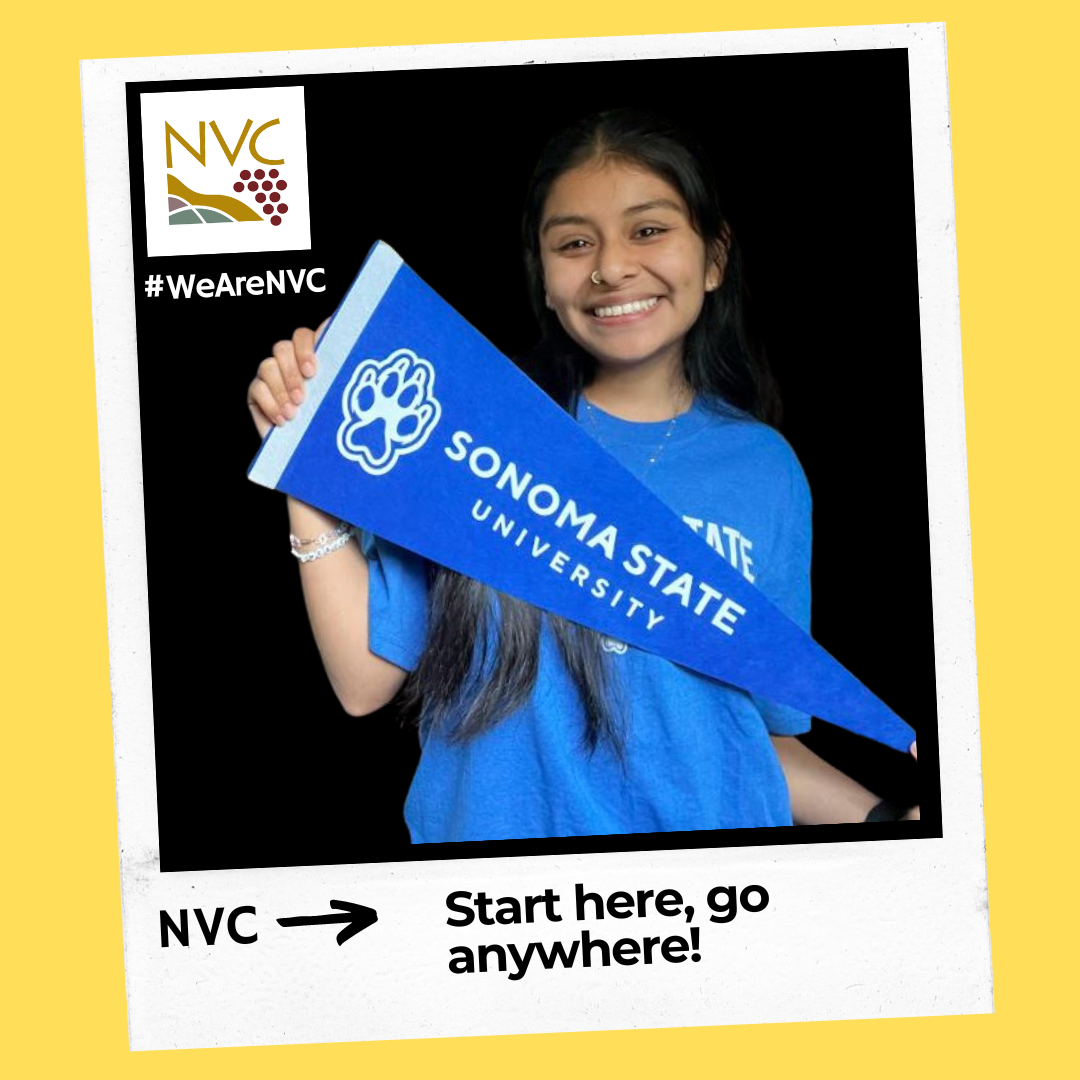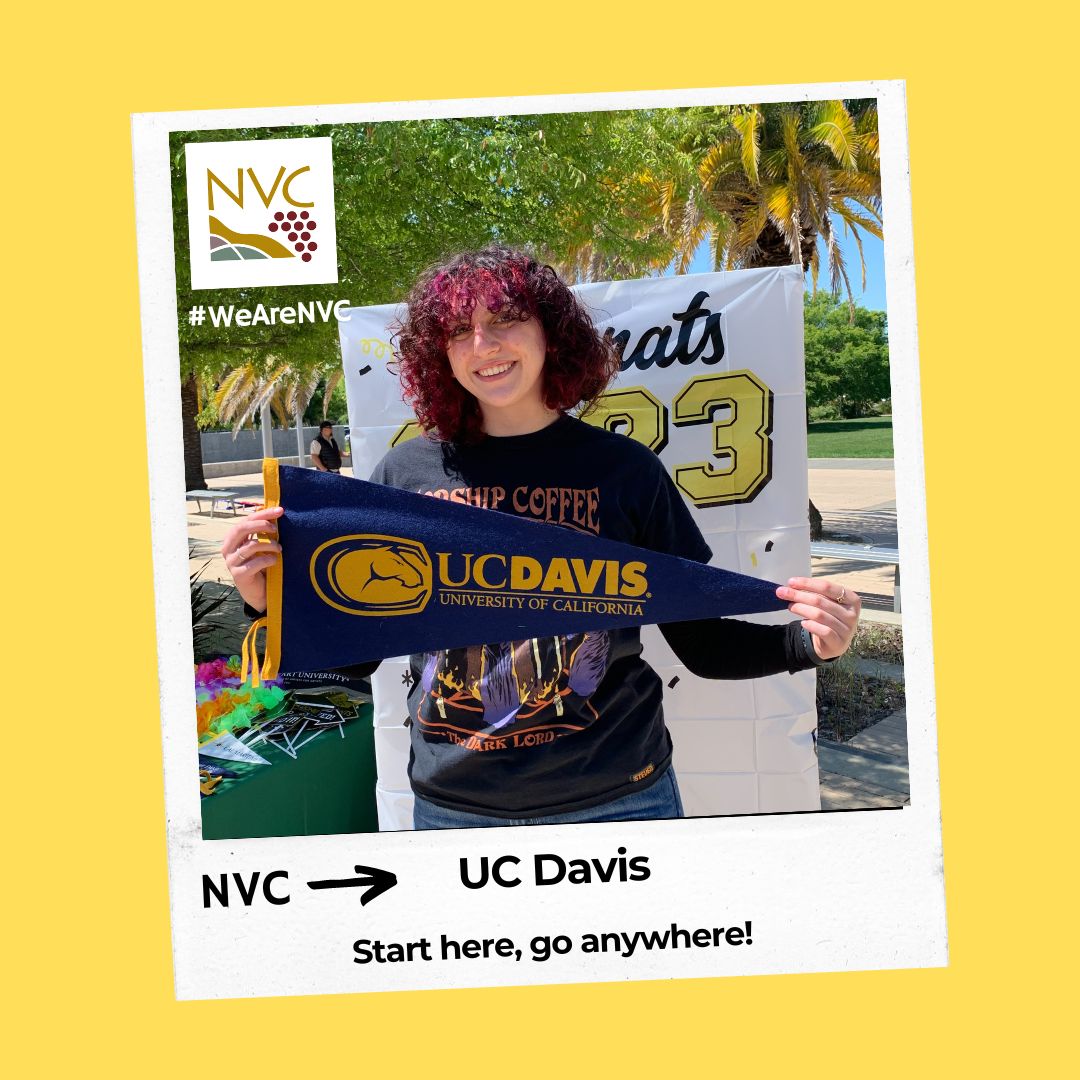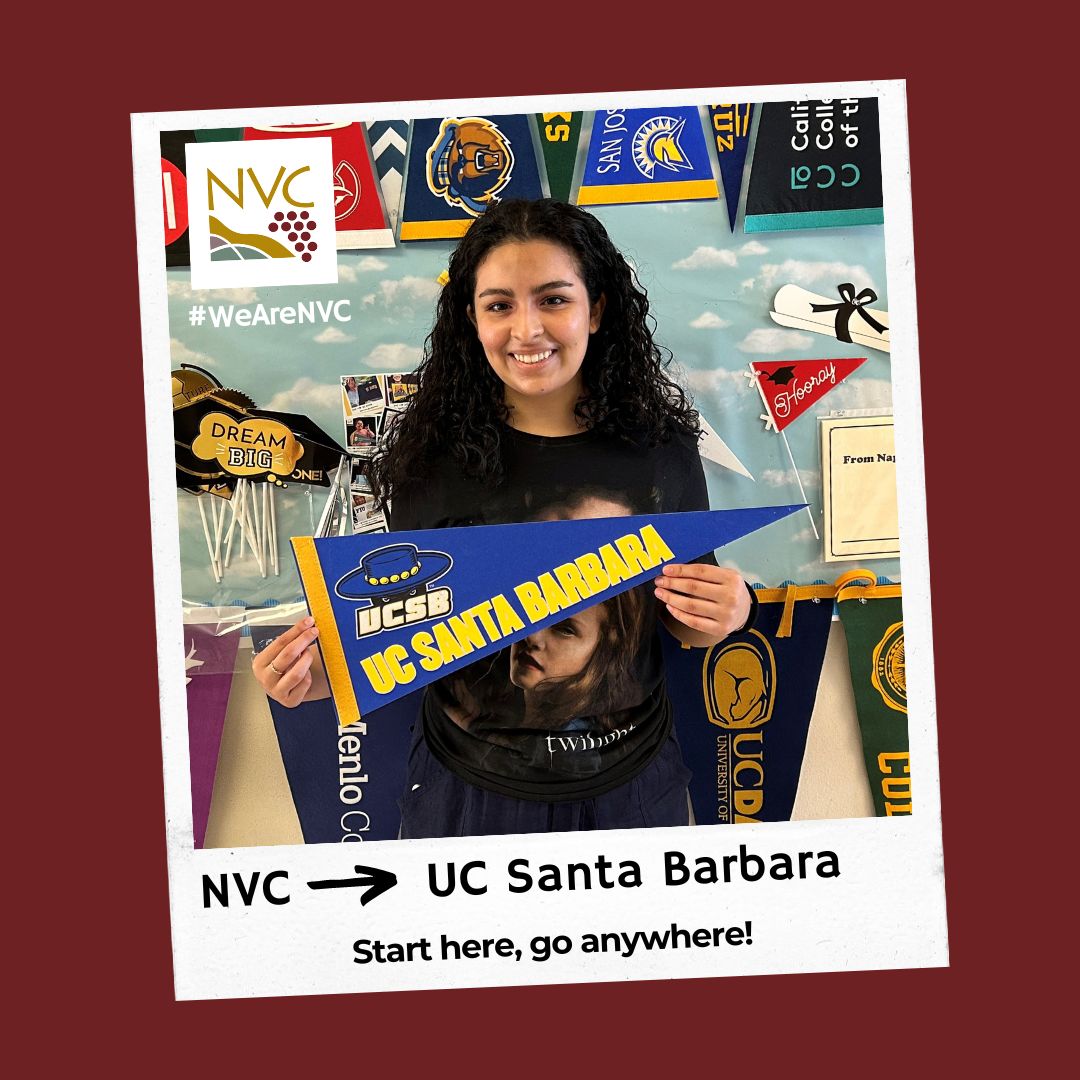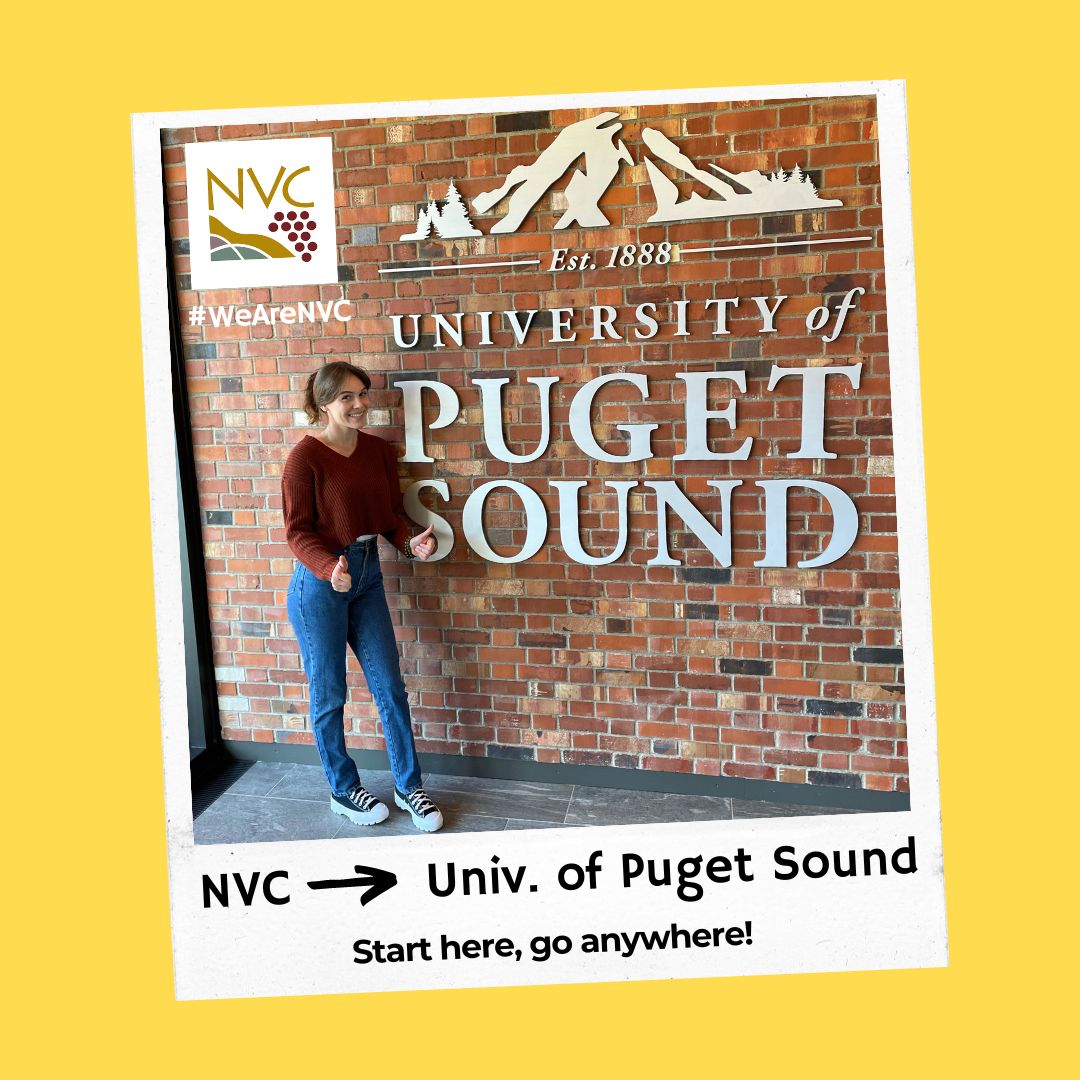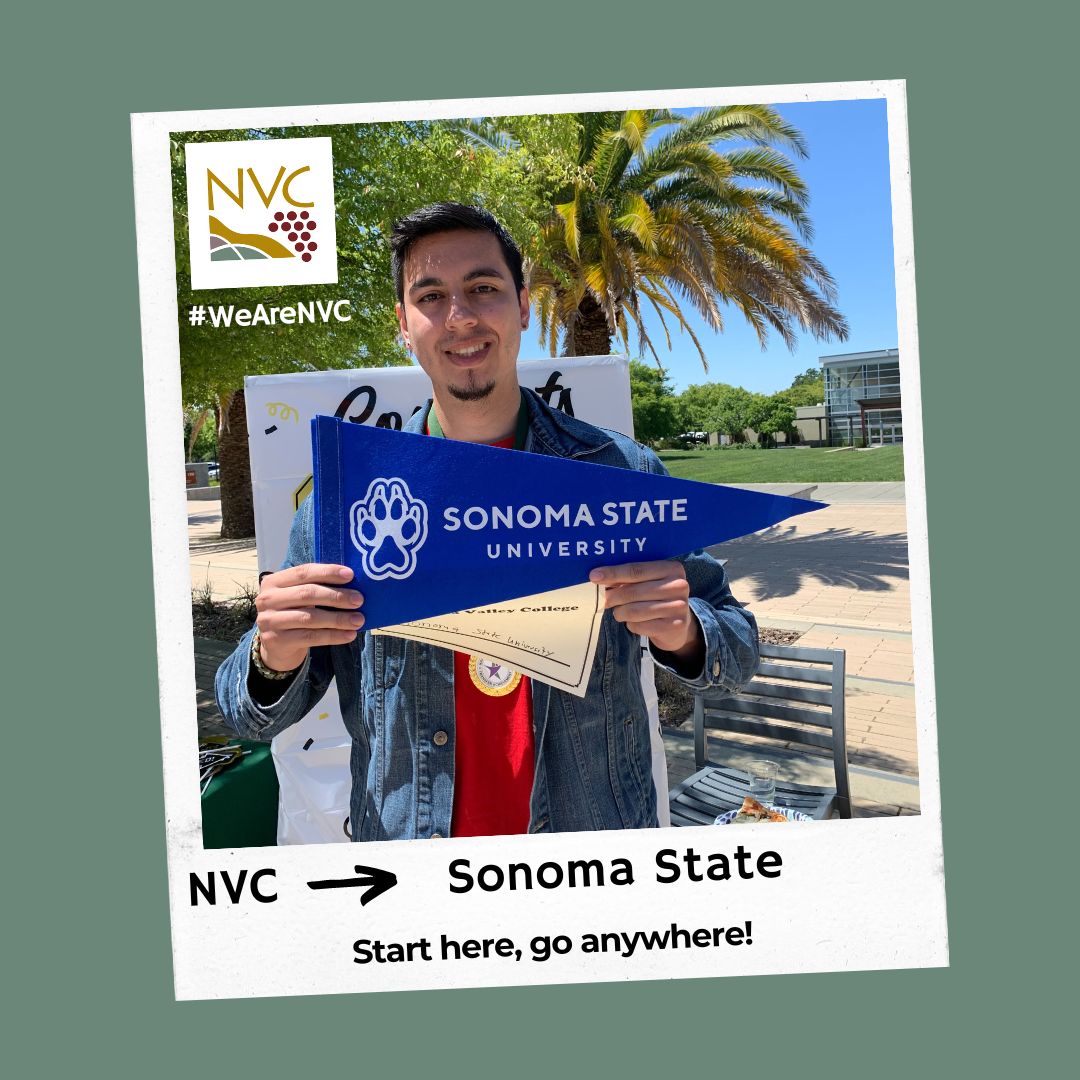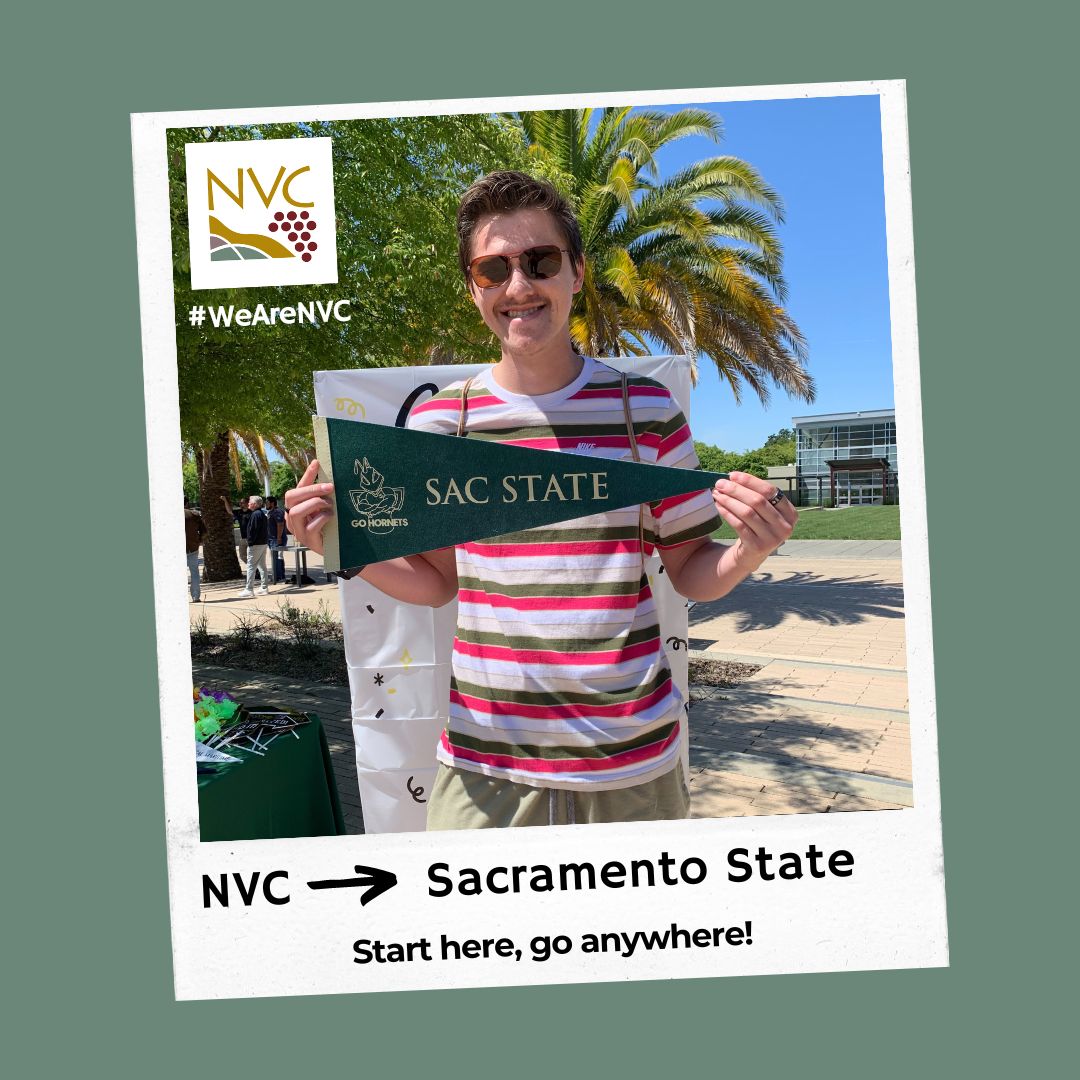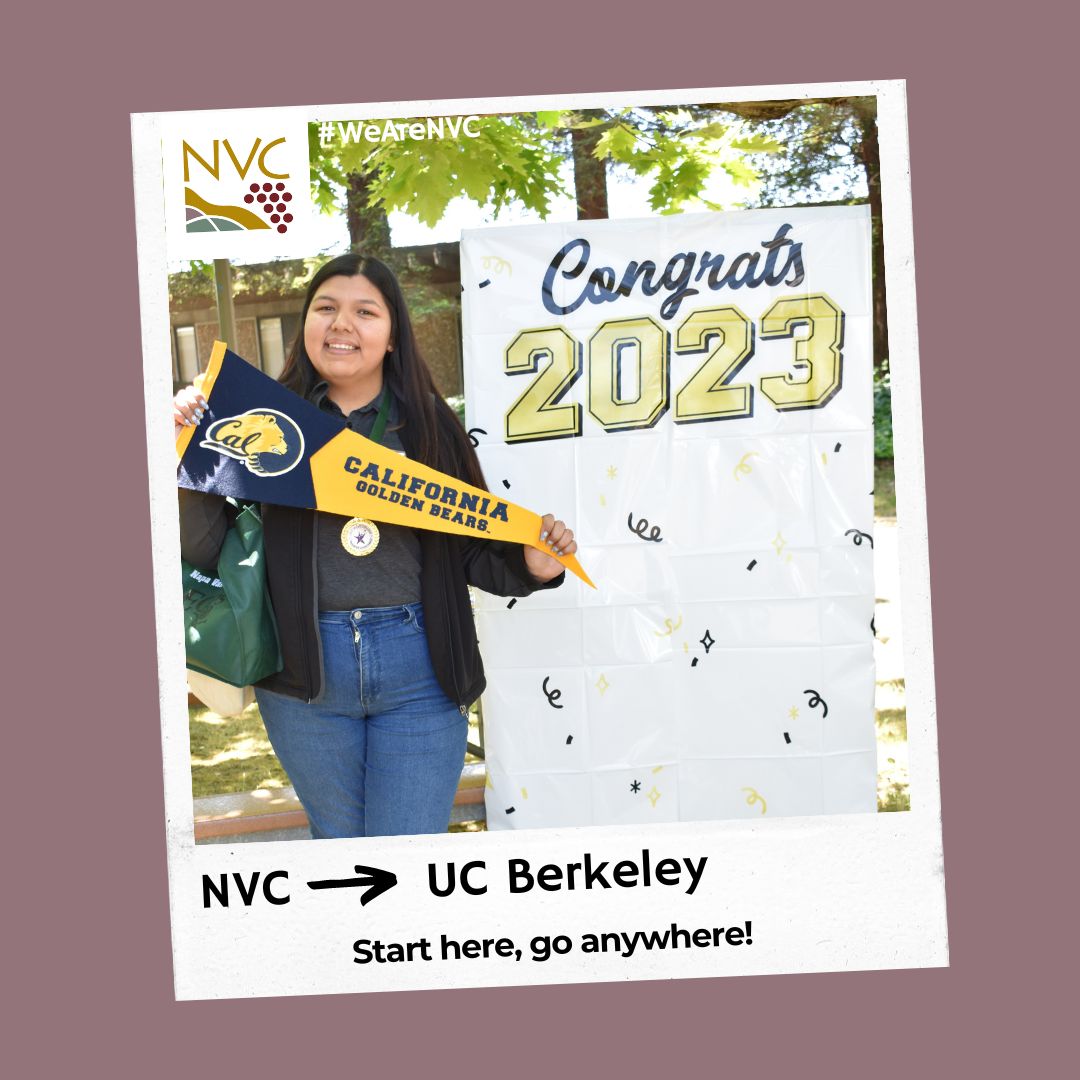 TRANSFERRING CLASS OF 2022