Honor Society - Phi Theta Kappa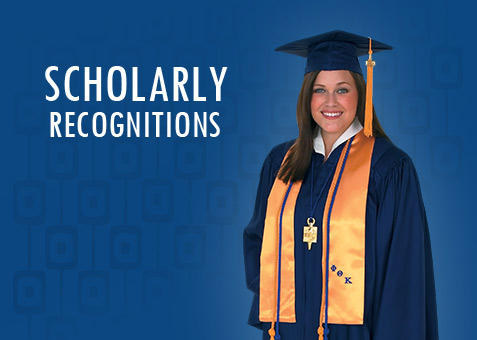 Why join the Honor Society (Phi Theta Kappa)?
Scholarships!
to get connected
to be an officer on a board
for potential extra credit!
to have fun!
to meet other honor students here and abroad
to help people
to enhance my resume/applications
for valuable experience!
to give back
To get involved with my college community
to get involved with the Napa and surrounding communities
check http://www.ptk.org/members/benefits.htm for more benefits!
How do I join Beta Beta Sigma/Phi Theta Kappa?
must have a GPA of 3.5
for at least 12 transferable units
you should automatically receive an invitation letter in the fall or spring if you qualify
The membership fee for qualifying students is currently $95
pay your one-time (lifetime) fee at the business office (bring your letter)
some campus groups (SSS, EOPS, etc.) will pay your membership fee for you; please inquire with that group
PTK asks that you maintain at least a 3.25 GPA as an ongoing member
if you have lost your letter, see Gina Stofan at the front of the faculty offices
if you think you qualify but have not received a letter by November or March, see Gina Stofan
grades older than 5 yrs do not count
Want to Become More Involved?
Email cgillis@napavalley.edu for more information about attending meetings and participating in our honor society projects. We are currently holding meetings on the 2nd and 4th Mondays of the Month at 1:30pm in person and via Zoom.
Don't Yet Qualify?
You can still become participate in NVC's chapter. Email cgillis@napavalley.edu for more information.
Contact Us
Follow us on Facebook
---
Cathy Gillis
Honor Society Faculty Advisor
Nevada/California Associate Regional Coordinator
---
​2023 Chapter Officers
We have OPEN board positions! Please email advisor Cathy Gillis at cgillis@napavalley.edu
President: Cynthia Pilgrim


Exec VP: OPEN

VP of Communications: Cynthia Pilgrim

VP of Honors in Action: Isabella Hanson

VPs of the College Project: OPEN
VP of Finance, Fundraising, and Special Events: OPEN
VP of Recruitment: OPEN
ICC REP: OPEN