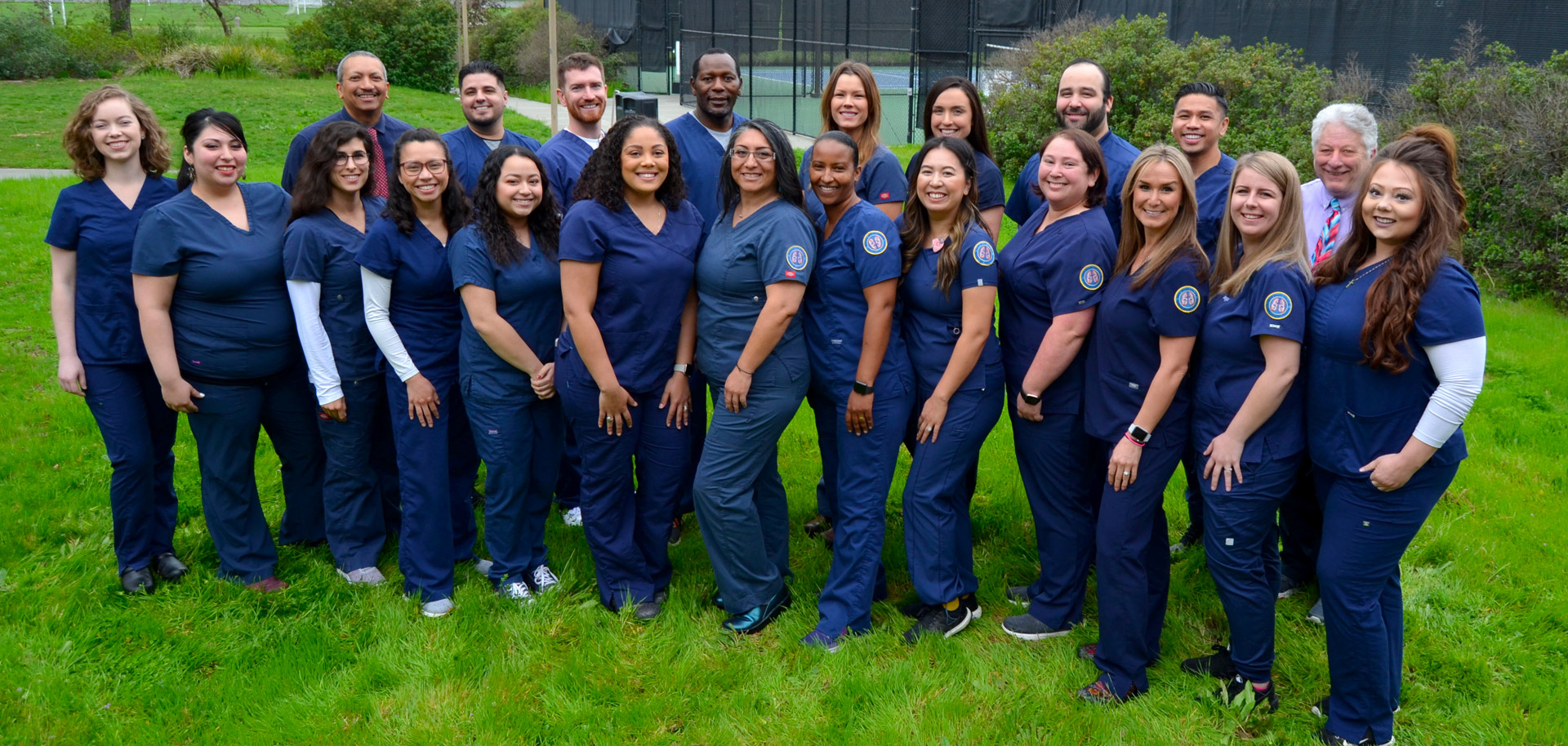 Respiratory Care Class of 2019
Most people take breathing for granted. It's second nature, an involuntary reflex. But for the thousands of Americans who suffer from breathing problems or diseases, each breath is a major accomplishment. Those people include those with chronic lung problems, as well as heart attack and accident victims, premature infants, and people with cystic fibrosis, lung cancer or AIDS. Respiratory therapists help these individuals breathe more easily by providing specialized lung care.
Respiratory Care Student Handbook
Did You Know?
Demand for respiratory therapists in California is set to grow by 28% through 2028.
55% of respiratory therapists have an associate's degree.
Contact Us
Department Coordinator
Ricardo Guzman, MA, RRT, RCP
---
Clinical Coordinator, Professor
Todd McCarl
Program Highlights
Following prerequisite coursework in biology, anatomy, and math, Respiratory Care students enroll in a two-year plus six-week summer session program accredited by the Commission of Accreditation for Respiratory Care. Courses provide a theoretical framework and clinical experience, as well as classes in pharmacology and lab work specific to the field.
Graduates are registry eligible and may take the National Board for Respiratory Care examinations to become a Registered Respiratory Therapist. Additionally, the successful graduate can sit for the state licensing examination. Each course is sequential and leads to an AS Degree in Respiratory Therapy.
Occupations
Thanks to residual effects of the COVID-19 pandemic and an aging population, demand is high for respiratory therapists both within the state and nationwide. NVC graduates are highly likely to pass the licensing examination on their first attempt and be eligible for gainful employment immediately following licensure. Employment options include acute or subacute hospital assignments, sleep clinics, outpatient clinics, home care, and other settings.
Respiratory therapists
Pulmonary function technicians
Pediatric respiratory care specialists
Registered sleep center technologists
Explore more:

CareerOneStop – BLS.gov guide to local wage averages & job growth
After NVC
Respiratory therapists can pursue Adult Critical Care Setting certification to gain experience in adult intensive care settings and access further career opportunities. To explore options, seek advice from NVC Counseling.
---
If you are interested in finding out more about the Respiratory Care Program, please attend one of the Information Meetings. TO RECEIVE AN APPLICATION FOR THE PROGRAM, YOU MUST ATTEND A MEETING!
Spring 2024 Information Meetings
February 5th at 5:00pm via ZOOM

March 4th at 5:00pm via ZOOM


A ZOOM link will be provided 1-2 weeks prior to each meeting.

There is no need to register. Please plan to have your camera on during the meeting and be on time. No one will be accepted to join once the meeting has started.

the application period for the 2024 Fall start, will be March 5th to April 12th, 2024.
ACCREDITATION
The Respiratory Care Program is accredited by the Commission on Accreditation for Respiratory Care (CoARC)
264 Precision Blvd.
Telford, TN. 37609 USA
Phone: (817) 283-2835
Fax: (817) 354-8519
NVC Respiratory Care Program Number 200157
CoARC accredits respiratory therapy education programs in the United States. To achieve this end, it utilizes an 'outcomes based' process. Programmatic outcomes are performance indicators that reflect the extent to which the educational goals of the program are achieved and by which program effectiveness is documented.
Additional information regarding accreditation, including the process to file complaints, can be found at www.coarc.com