¡Viva Mariachi! Festival Concert Returns to Napa Valley College on April 9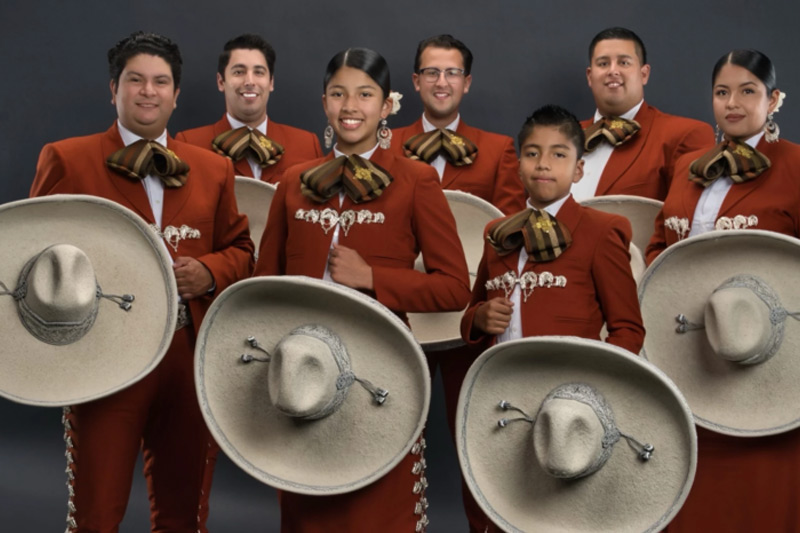 Napa Valley College announces the return of ¡Viva Mariachi! on Saturday, April 9, 2022. The festival will feature two concerts, an afternoon matinee and an evening performance, both celebrating the rich heritage and cultural traditions of Mexico through Mariachi music.
"With the tremendous success of our inaugural festival in 2019, we are delighted to return with the second annual festival concert," said Oscar De Haro, vice president, student affairs at Napa Valley College. "We had to put the annual event on hold as a result of Covid and we are excited to bring it back to the community at the affordable price of only $10 per ticket."
The performances at 3 p.m. and 7 p.m. will both feature the same three award-winning Mariachi ensembles: Mariachi Cantares de Mi Tierra from Luther Burbank Center for the Arts, Mariachi Garibaldi from Southwestern College and Mariachi Torres.
Luther Burbank Center's (LBC) Mariachi Cantares de Mi Tierra features a 29-member ensemble of musicians ages 10 to 18. The Mariachi group, which recently opened for the world-famous Mariachi Vargas de Tecatitlan and has been invited to the annual mariachi competition in Tucson, Arizona, this May, is led by LBC's music specialist, José Soto. All of the performers in the year-round program have previously participated in one of the Center's three-week mariachi camps. Participants in the program learn critical social and emotional skills including perseverance, leadership, cooperation, and collaboration in addition to technique, musicianship and stage presence through the lens of mariachi.
Under the tutelage of Dr. Jeff Nevin, who is often referred to as the worldwide ambassador for mariachi music, Southwestern College was the first college in the world to offer a college degree (Associate's degree and certificate) in mariachi music. Many former students have moved on to receive Bachelor's and Master's degrees in music, perform mariachi professionally including with some of the top mariachis in the country, and they are beginning to fill the great need for mariachi instructors that exists across the US today. The 17-member award-winning ensemble Mariachi Garibaldi has performed across the US and Mexico, and in Brazil, Egypt, Belgium, Germany, India, Canada, Russia, France and China.
Mariachi Torres was founded in 2015 by husband and wife, Mario and Karina Torres, who both studied under Mariachi master Dr. Jeff Nevin. Based in San Diego, the Mariachi group now includes the couple plus their two young children and musician friends, Carlos Hidalgo, Benjamin "Benji" Mora, Eduardo Ruiz and Jose Ortiz. The group is led by Mario Torres with the support of two-time Grammy Award-winning producer, arranger and composer, Alberto "Beto" Jimenez Maeda.
¡Viva Mariachi! sponsors includeCommunity Projects, Redwood Credit Union, City of St. Helena, Arts Council Napa Valley, Napa Valley Community Foundation, The White Bar, Napa County Hispanic Network, Napanet and Mega Mix Radio. For more information on sponsorships, visit napavalley.edu/VivaMariachi.

Both performances will be held on the main stage of Napa Valley College Performing Arts Center.