Musicals Go To the Movies with Broadway Performers in Napa Valley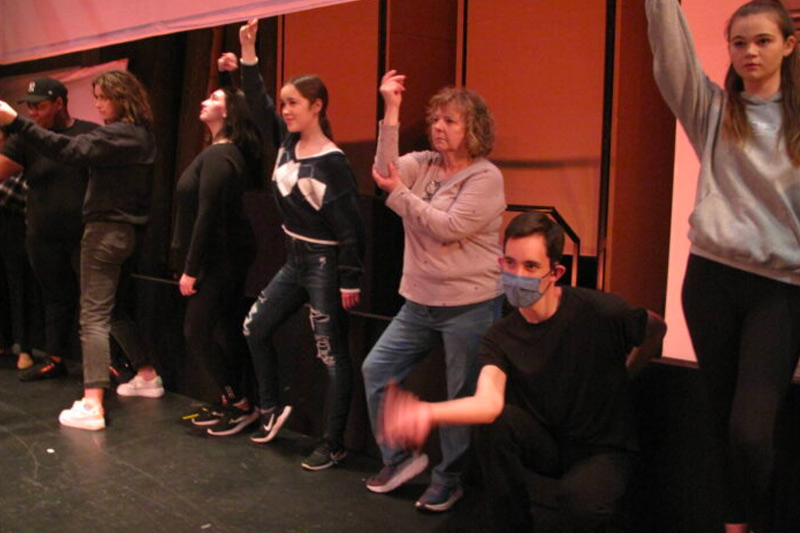 Napa Valley College (NVC) Performing Arts Department of Music and Festival Napa Valley join together to present "Musicals Go To the Movies,"a musical theater revue starring acclaimed Broadway performer Ryan Silverman in performance alongside Napa Valley College music students for one night only on Saturday, March 26, at the Napa Valley College Performing Arts Center.
Silverman has earned multiple Drama Desk nominations, including nomination for Best Actor for the role of Terry Connor in "Side Show" on Broadway, and has starred as Raoul in "The Phantom of the Opera" and as Billy Flynn in "Chicago." With noted Broadway choreographer Kim Craven, Silverman is Festival Napa Valley's featured artist/educator-in-residence this spring, working with NVC students in a week-long intensive workshop as part of a musical theater class led by Napa Valley College Coordinator of Music and Director of Vocal Studies Dr. Christina Howell.
"I daydreamed about connecting our music students with professional singers and performers from whom they might learn," shared Howell when reflecting on her inspiration for this collaboration with Festival Napa Valley. "I hoped to find a way for more of our community to become aware of what our students are already doing so well and at the same time help our singers build on those successes."
Festival Napa Valley has a well-established and welcomed presence at the NVC Performing Arts Center, home for the festival's annual Blackburn Music Academy and Manetti Shrem Opera summer programs for pre-professional instrumentalists and vocalists. "With a deep commitment to making the arts accessible to all, Festival Napa Valley is a dream partner," says Howell. "Because of this partnership, our students are able to learn from current Broadway performers and perform alongside professional artists."
"What makes this collaboration all the more fantastic is that we are able to present a special performance of 'Musicals Go to theMovies' to more than 400 schoolchildren from across Napa County as part of the festival's year-round Novack Concerts for Kids series," added Lissa Gibbs, Festival Napa Valley's director of education and engagement.
The performance features movie musical favorites such as: "Moon River" from "Breakfast at Tiffany's," "Ya' got Trouble" from "The Music Man," "Everybody Rejoice" from "The Wiz," "Come Alive" from "The Greatest Showman," "Your Song" from "Moulin Rouge," "Gee, Officer Krupke" from "West Side Story" and "I've Got Rhythm" from "An American in Paris."
Tickets for "Musicals Go To the Movies" on Saturday, March 26 at 7 p.m., are available at https://performingartsnapavalley.org/. The performance will take place at the Napa Valley College Performing Arts Center, 2277 Napa-Vallejo Hwy in Napa.
For more information on Festival Napa Valley Novack Concerts for Kids visit https://festivalnapavalley.org/education/novack-concerts-for-kids/