Napa Valley College Board of Trustees Appoints Dr. Torence Powell Superintendent/President of Napa Valley College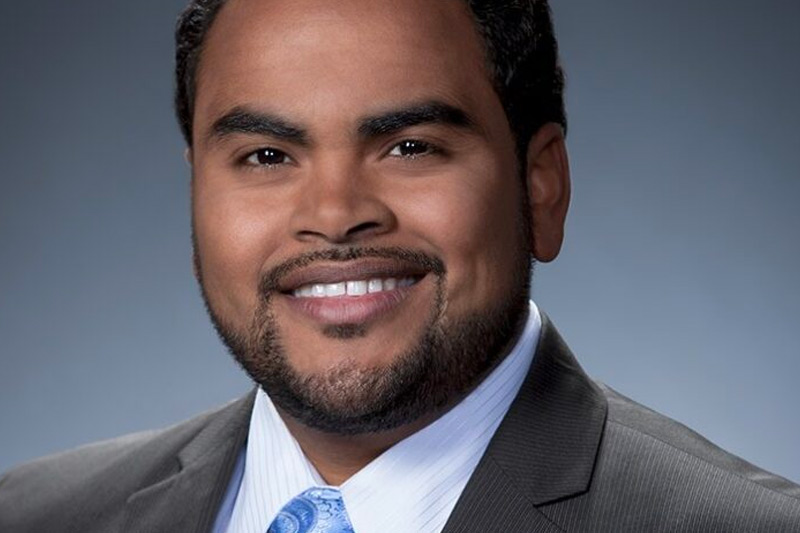 Dr. Torence Powell has been named superintendent/president at Napa Valley College (NVC) announced Jeff Dodd, president, NVC Board of Trustees. Dr. Powell, age 41, will start his new post effective July 1, 2022. Dr. Powell's appointment is pending final approval of his employment contract to be considered at the April Board of Trustees meeting.
"The Board of Trustees is excited to welcome Dr. Powell as superintendent/president," Dodd said. "Dr. Powell is a transformative leader who will usher in a new era for Napa Valley College. His passion for educational excellence and commitment to serving students with strategies deeply rooted in equity and inclusion make him an outstanding choice to lead college into the future."
Powell has been with the Los Rios Community College District in Sacramento for the past 12 years, most recently as associate vice chancellor of instruction, workforce and economic development. In that role, he provides leadership and oversight in instructional services activities and leads strategic enrollment management activities for the district's four colleges. Prior to that, he served as interim vice president, student access and online engagement, where he led a four-college, district-wide initiative to create program pathways for students to complete degrees and certificates 100 percent online.
Before joining the Los Rios Community College District, Powell worked for Cosumnes River College, one of the district's four colleges, first as director of GreenForce Projects, working on establishing pathways for "green sector" careers in the fields of architecture, construction, engineering and energy. After two years as GreenForce director, Powell was hired as the dean of communication, visual and performing arts, overseeing the departments of Art/Art History, Communication Studies, Film Studies, Music, Radio/TV/Film and Theatre. He served as division dean for three years until he was promoted to the position of associate vice president, instruction and student learning.
Before joining the Los Rios Community College District, Powell served as assistant director, diversity and inclusion, at University of the Redlands, where he was also an adjunct professor and taught courses in service learning and environmental justice, engaging students in the Colorado River restoration project on his ancestral tribal reservation (The Quechan Nation) in Fort Yuma, Arizona.
While studying for his master's degree at the University of Washington in Seattle, Powell was a fellow of the Office of Minority Affairs and Diversity and served as a research assistant for the Kellogg Foundation's food security index initiative and as a graduate assistant for the Samuel E. Kelly Ethnic Cultural Center. He also worked as a development/planner in Seattle before returning to education. He worked with the Seattle Housing Authority and the Seattle Planning and Development Department, ensuring compliance with Seattle City and County land use ordinances, zoning regulations and federal public housing requirements and developing community outreach programs to facilitate residential engagement in redesign.
Powell attributes his enduring passion for education in part to the transformative experiences he had as a first-generation community college student in South Sacramento.
"As a former community college student and a first-generation college graduate, I have dedicated my career to student success – because that is my story and I know what it means firsthand," said Powell. "I am honored and excited to be selected as the next superintendent/president at Napa Valley College, which has a demonstrated commitment to student success. I look forward to working beside the talented and dedicated staff and faculty at NVC to continue this most important work of transforming our students' lives."
Powell holds a bachelor's degree in social science with a minor in history from Cal State, Los Angeles. He also earned two master's degrees, one in educational leadership from the University of Redlands, where his thesis analyzed a peer mentoring program for students of color, and another in urban planning from the University of Washington in Seattle, where his thesis focused on implementation strategies for inclusionary zoning housing policies in the ethnically diverse community of Southeast Seattle. Powell earned his Ed.D. in educational leadership at UC Davis, where his dissertation analyzed student success and persistence in developmental math sequences.
An avid distance runner, Powell has completed over 30 half and full marathons and enjoys cycling and basketball. He stays engaged in his community by serving on the boards of two local youth education-based nonprofits. He currently resides in Sacramento with his wife Jennie, son Lorenzo and daughter Alyana.