Posthumous Graduation Celebration for Vanessa Espinosa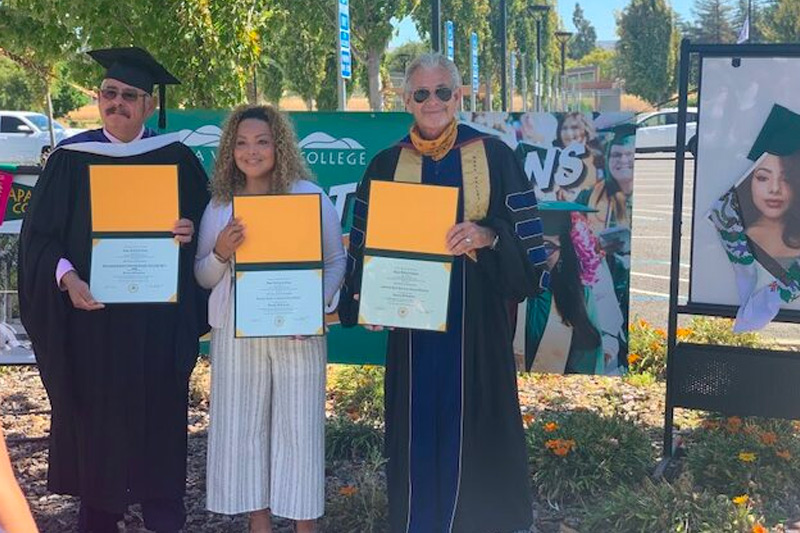 More than 25 people attended the posthumous graduation celebration for Vanessa Espinosa on August 3, 2020 at Napa Valley College.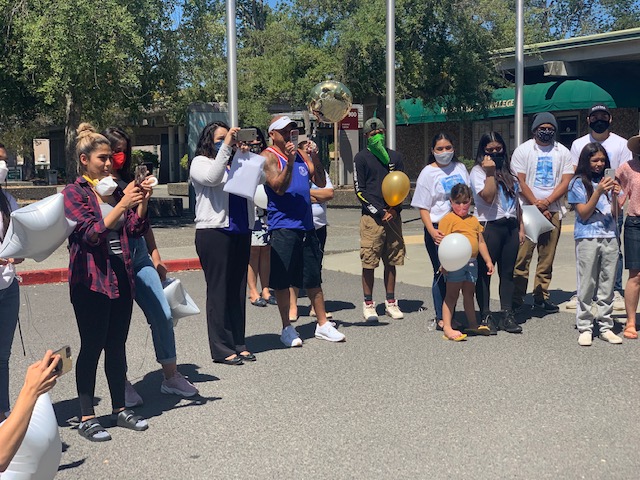 Vanessa Espinosa, a 22-year-old Vallejo resident, student and recent graduate of Napa Valley College died on June 30 after a car accident on Highway 221 at Streblow Drive.
Vanessa was an SSS Trio student and graduated with honors in spring 2020 with an Associate of Arts Transfer Degree degree in Communications studies with Dean's Honors and two certificates, one for General Ed/CSU and one for Intersegmental General Education Transfer Curriculum–UC/CSU. Vanessa was planning to transfer to CSU Los Angeles to pursue a degree in communications and broadcasting.
Elsa Espinoza, Vanessa's mother, accompanied by family and friends, accepted Vanessa's diploma and certificates from Dr. Ron Kraft, superintendent/president and Oscar De Haro, assistant superintendent/vice president, Student Affairs. Other members of the Student Affairs team were also participated to celebrate Vanessa.
We extend our condolences to the Espinosa family and to everyone whose life was touched by Vanessa.