More than 400 Students Attended New Student Convocation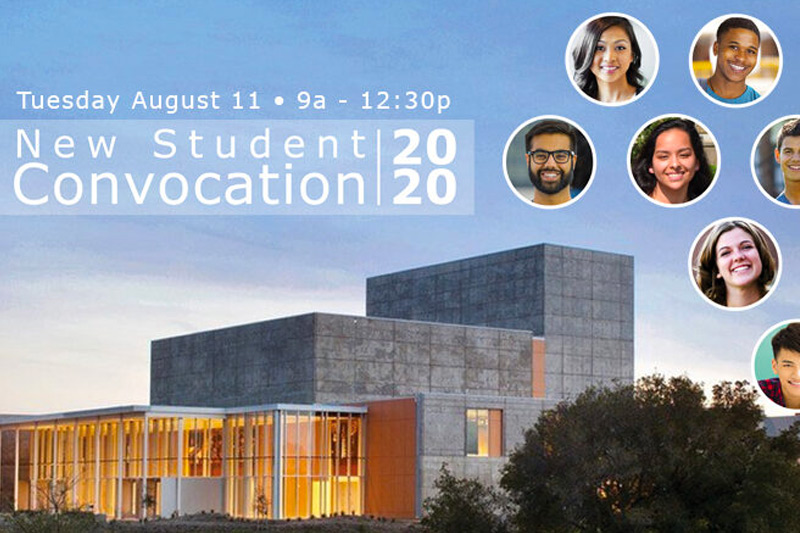 The first-ever New Student Convocation on August 11, 2020 had over 400 students participate virtually. All students who attended the event and submitted a survey will receive a $100 book voucher and a backpack with supplies. Additionally, 30 students were randomly selected to receive gift cards from Dutch Bro's coffee shop. The $40,000 in book vouchers will be sent out on Friday, and students will pick up their backpacks and coffee cards at a drive-through next week.
The Student Affairs team is following up with students who didn't attend the virtual event to determine how we can serve them, and is providing a link to our Convocation webpage, which was designed to provide students with direct access to Student Support Services beyond Convocation.
A big thank you to the Napa Valley College Foundation for providing $5,000 for book vouchers; Dutch Bro's coffee for gifting $300 in gift cards; Project RISE for providing the backpacks and supplies; and Equity funds for providing support for the remaining book vouchers.
Robin Darcangelo, senior dean, student affairs, who led the efforts for the event, extends a warm thank you to all the participants who made the Convocation a tremendous success: Dr. Kraft, Oscar De Haro, Charo Albarran, Howard Willis, María Villagómez, Susan Deicke, Angie Moore, Nancy Tamarisk, Magdalena Orr, Sheryl Fernandez, Patti Morgan, Mary Salceda, Ben Quesada, Kyler Thompson, Brian Lym, Brandon Tofanelli, Justin Boulay, Jolie SanClair, Chris Farmer, Star Bastet, Maria Ramos Tamayo, and Martha Navarro. And special thanks to Jessica Erickson and John Uboldi for providing daily reports to assure newly registered students were included.
A special thank you to our student workers: Jhanine Mizona, Diane Paular and Kyler Thompson, and to all the staff who provided additional support much of it behind the scenes, to make this event a success: Chris Farmer, Maria Ramos Tamayo, Star Bastet, Martha Navarro, Jolie SanClair, Brandon Tofanelli, Justin Boulay and Nancy Tamarisk.