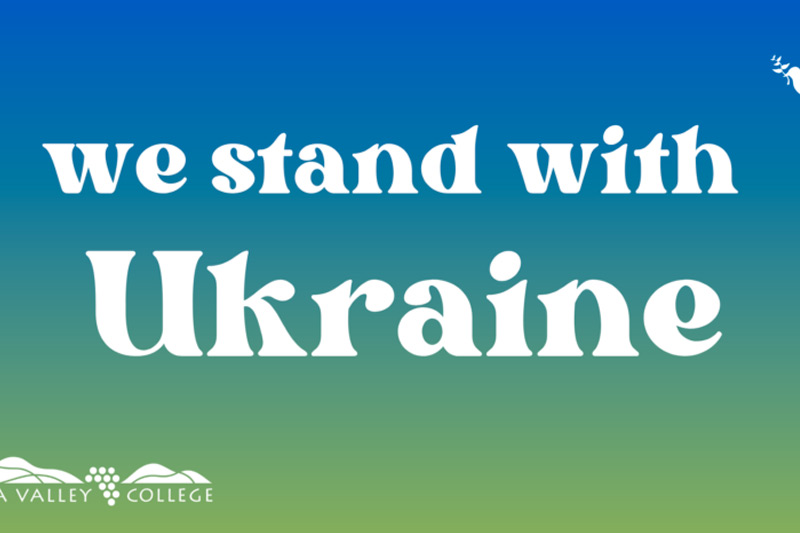 Dear Colleagues and Students:
We are deeply saddened by the events taking place in Ukraine. Today, I received the email below from the Chancellor and I wholeheartedly agree with and support his statement on the need to support democratic movements in our world and stand strongly against tyranny and oppression.
We have not identified any Ukrainian students at NVC, but if you know of one, please let me know. As a community of peace, we are all saddened and heartbroken over the loss of life, sinister attacks on public society and attempt to undermine a thriving democratic system of government.
I heard on the radio (NPR) yesterday a statement to the effect that 'such violence and warfare has not been exercised on our planet since WWII.'
While there may seem little we can do, the Chancellor's office has identified – and I have shared below – a list of respected organizations that can assist in directing support from our communities and the State of California to victims of the Russian war on Ukraine.
LINK to Chancellor's letter and suggested resources
As members of a global community, we are all affected by these events. We extend a special message of solace for those with direct ties to Ukraine or the region. The Ukrainian people are standing for democracy, and we must stand with them.
In solidarity,
Dr. Robert Frost
Interim Superintendent/President
Napa Valley College