New Tech High School Develops Early College Program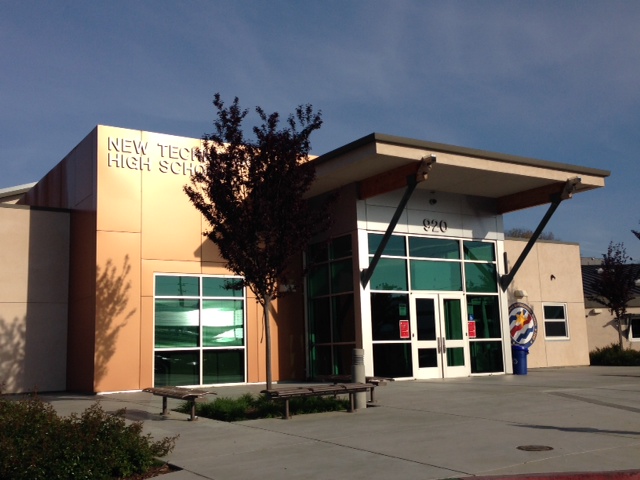 We are pleased to announce that New Technology High School was awarded a Middle College and Early College (MCEC) Grant in July 2023 by the California Department of Education. Currently, New Technology High School students attend college courses through a hybrid model. The MCEC grant provides funding to support New Technology High School as it starts to develop an Early College program in partnership with Napa Valley College which expands students' opportunities to take college classes in a four-year course sequence integrated into their school day on the New Tech campus. According to the California Department of Education, Early Colleges allow high school students to "earn a high school diploma and up to two years of college credit in four years or less" through a blended high school/college program.
"Napa Valley College is excited to expand on our partnership with NVUSD on this most important of initiatives," shared Torence Powell, Ed.D., Napa Valley College Superintendent/President. "Early access to college coursework has been demonstrated to improve college readiness and make the promise of a higher education more attainable. We stand ready to work in collaboration with NVUSD to this end."
"The Napa Valley Unified School District is thankful for the partnership we have with Napa Valley College, one that enriches our students' educational experience and provides additional opportunities for growth. This program will be a game changer for so many of our students," said Rosanna Mucetti, Ed.D., NVUSD Superintendent.
New Technology High School Principal Abhinav Dev shared, "New Tech High School is rooted in partnership and this is yet another way the school continues to deepen partnerships with the community to further its relevant and rigorous educational programming, grounded in 'a student-centered model for education innovation.' We are thrilled at the opportunities this provides our students today and as we continue to develop into the future."
New Tech administrators along with NVC staff will take this year to explore options for student learning as they plan classes and course offerings for the Class of 2027. For prospective families, more details will be provided during the open enrollment process.