Napa Valley College Theater Technical Director Matthew Cowell to Teach Stagecraft this Fall at Napa Valley College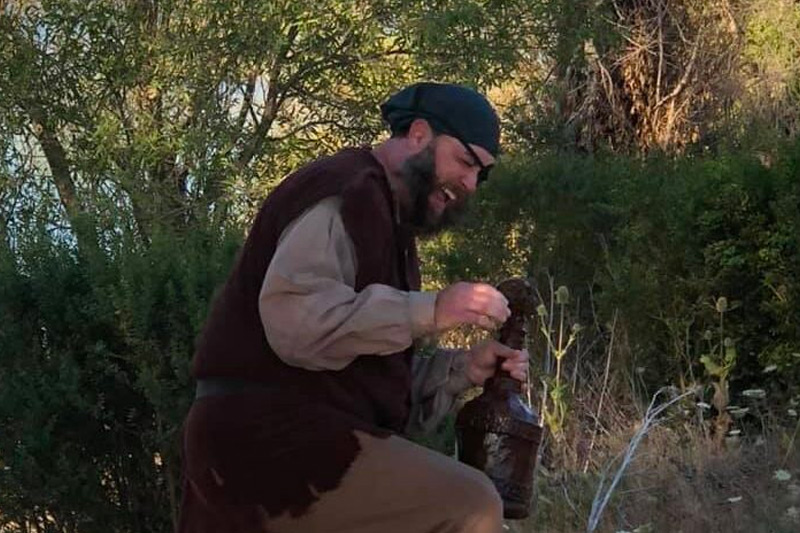 In August 2021, students can learn stagecraft from acclaimed technical director, recording and sound engineer and set builder, Matthew Cowell, who will be teaching Stagecraft (THEA 141), a 15-week course on Tuesdays and Thursdays from 1:30 to 4:55 p.m. at the Napa Valley College Performing Arts Center. Classes start on August 15.
"Matthew Cowell is one of the greatest assets to the performing arts at Napa Valley College and Napa Valley community," said Napa Valley College Chair of Arts and Humanities and Performing Arts Artistic Director Jennifer King. "He is a multi-faceted theater worker who creates and environment where the art of making theater behind the scenes is as compelling as the work on stage."
Cowell is the technical director for Napa Valley College Performing Arts Center and adjunct faculty in both theater and music. With a bachelor's degree in theater and performance studies from UC Berkeley and a master's degree in theology and film studies from Fuller Theological Seminary, he has worked with Grammy, Academy and Tony Award-winning artists at Skywalker Sound, Berkeley Rep and the Lincoln Theater, and has designed sound for American Conservatory Theater, UC Berkeley, Globetrotting Shakespeare and Shakespeare Napa Valley, among others. Cowell is also an accomplished recording engineer, sound engineer, fight director, actor and drummer. 
Stagecraft (THEA 141) is an introduction to technical theater and the creation of scenic elements. Course content includes basic concepts of design, painting techniques, set construction, set movement, prop construction, backstage organization and career possibilities.
The course credits are transferable to UC and CSU and applicable to all theater arts AA degrees. High school students can enroll via dual enrollment and receive college credit. The course is also perfect for lifelong learners who want to experience theater behind the scenes while learning lighting, sound, painting and carpentry skills.
"I am very excited to be teaching stagecraft again this fall because that means that we are back on stage, ready to perform live theater again. It is exhilarating to be back teaching in person after being out of the classroom during COVID." said Cowell. "There is a certain energy in watching the students learn how to build a set, focus lights and run a light board – all of which is best done in the classroom. The pandemic has changed the way we create live theater, and I am thrilled to explore all mediums of theater-making with our students. "